Leah, one of the gals I work with at
Noon
, went to the
EG conference
and she loved it! Apparently it's kind of like the TED conference, where the greatest minds in the world come together and, uh, confer. Actually, after hearing about all the cool people and awesome stuff she did at the conference, I was kinda jeal that I didn't get to go!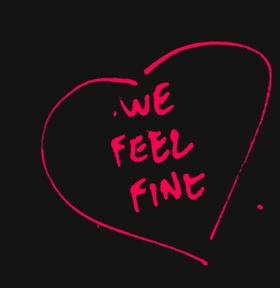 One of the speakers that she told us about was the guy who put together this website: http://www.wefeelfine.org/. Basically, this website searches the entire Interweb for the phrases "I feel" and "I am feeling" and records the sentence that this phrase is found in. It them compiles data on the writer of the phrase and organizes that info in a number of ways, all of which look effin' cool!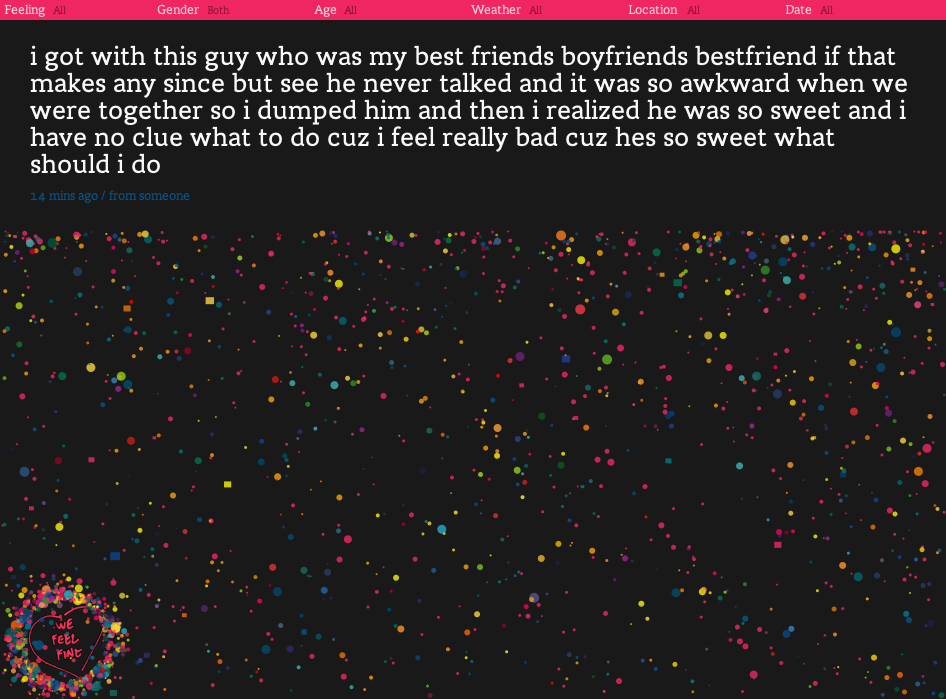 This is a truly excellent example of gorgeous and well-communicated information design.


Click here to open up the site. I promise you won't be sorry. It's gorgeous!